AApeptídeos como uma Nova Classe de Peptidomiméticos Ativos: Planejamento, Síntese e Atividades Biológicas
Resumo
The development of new therapeutic agents based on peptides has undergone a revolution in the last decade with the emergence of peptidomimetics. Recently, a new class of peptidomimetic has been reported, the AApeptides. Compared to conventional peptides, AApeptides have high proteolytic and metabolic stability and have presented varied therapeutic applications. However, studies reporting the development of AApeptides in Brazil are still unknown. Thus, the aim of this article was to describe the planning,
synthesis and therapeutic application of this important class of peptidomimetics in the scientific literature. Thus, it is intended to encourage new researchers to develop activities in this area, as well as to discuss the current knowledge regarding the research of peptidomimetics as new generation therapeutic agents.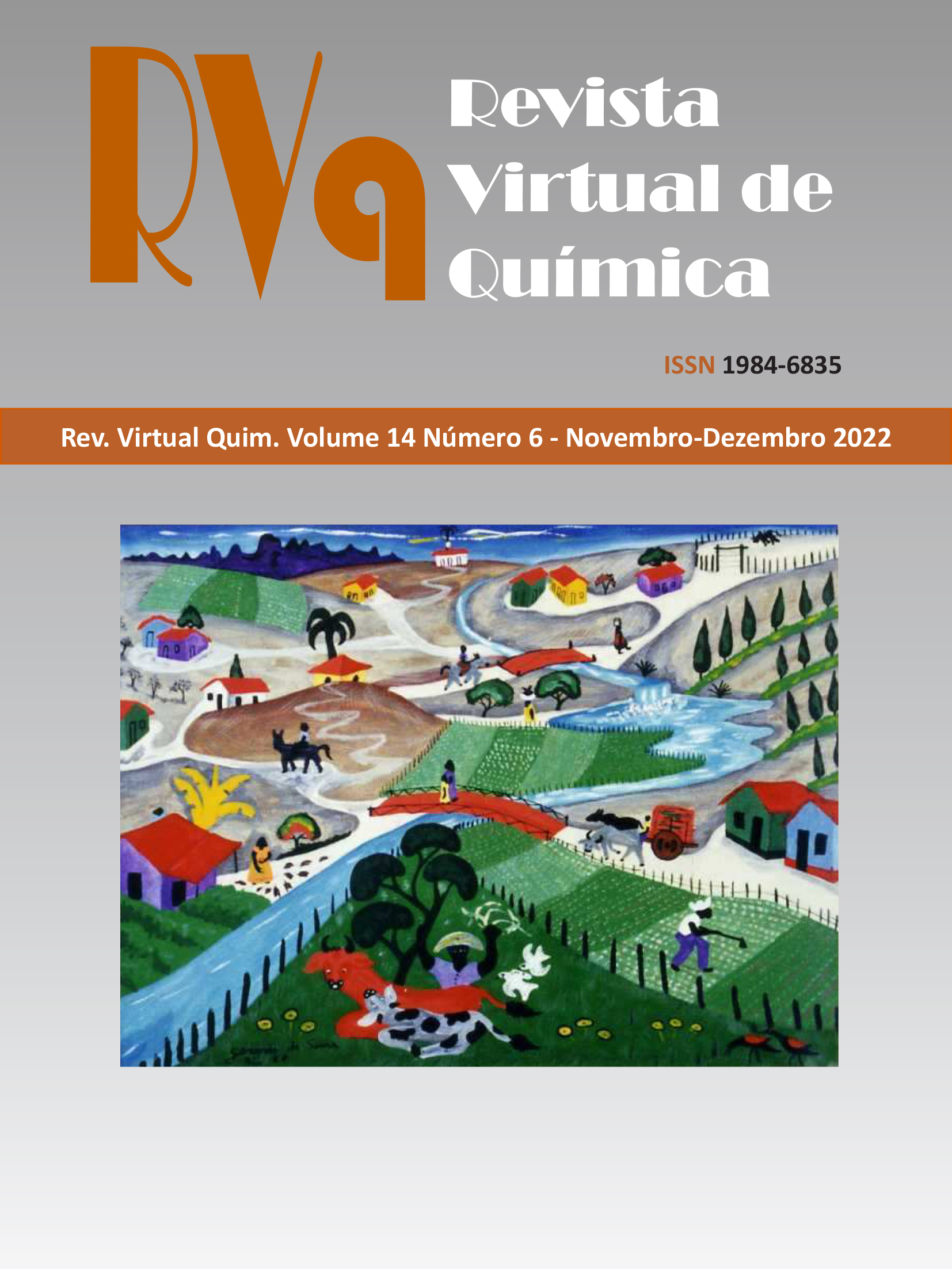 Downloads
Licença
Copyright (c) 2022 Revista Virtual de Química
Este trabalho está licenciado sob uma licença Creative Commons Attribution-NonCommercial-NoDerivatives 4.0 International License.
Autores que publicam nesta revista concordam com os seguintes termos:
Os direitos autorais para artigos publicados nesta revista são do autor, com direitos de primeira publicação para a revista. Em virtude do acesso público, os artigos são de uso gratuito em aplicações educacionais e não-comerciais desde que com reconhecimento da autoria e da publicação nesta revista.