New Studies In vitro Antibacterial Evaluation and Cell viability in PMMA-G-PEG 4000 Derivatives with Encapsulated Erythromycin
Palavras-chave:
Copolymers, PMMA-g-PEG 4000, Erithromycin, Controlled release, Antibacterial activity.
Resumo
Abstract: Synthetic polymers have been extensively studied in several areas of knowledge, one of which is the pharmaceutical. The drug when encapsultated into the PMMA-g-PEG 4000 matrix can produce fewer side effects. The drug used in this study was erithromycin, an antimicrobial that acts directly on bacterial protein synthesis. Erythromycin was encapsulated into PMMA-g-PEG 4000 derivatives. All copolymersafther encapsultaions were characterized and identified by atomic force microscopy (AFM). In vitro assays of release, antimicrobial activity and cytotoxicity were performed for the copolymers obtained. The copolymers PMMA-g-PEG 4000 HAL and PMMA-g-PEG 4000 ACET showed drug controlled release profiles. All  PMMA-g-PEG 4000 derivatives showed antibacterial activity against Staphylococcus aureus and did not show a cytotoxic effect on human fibroblasts.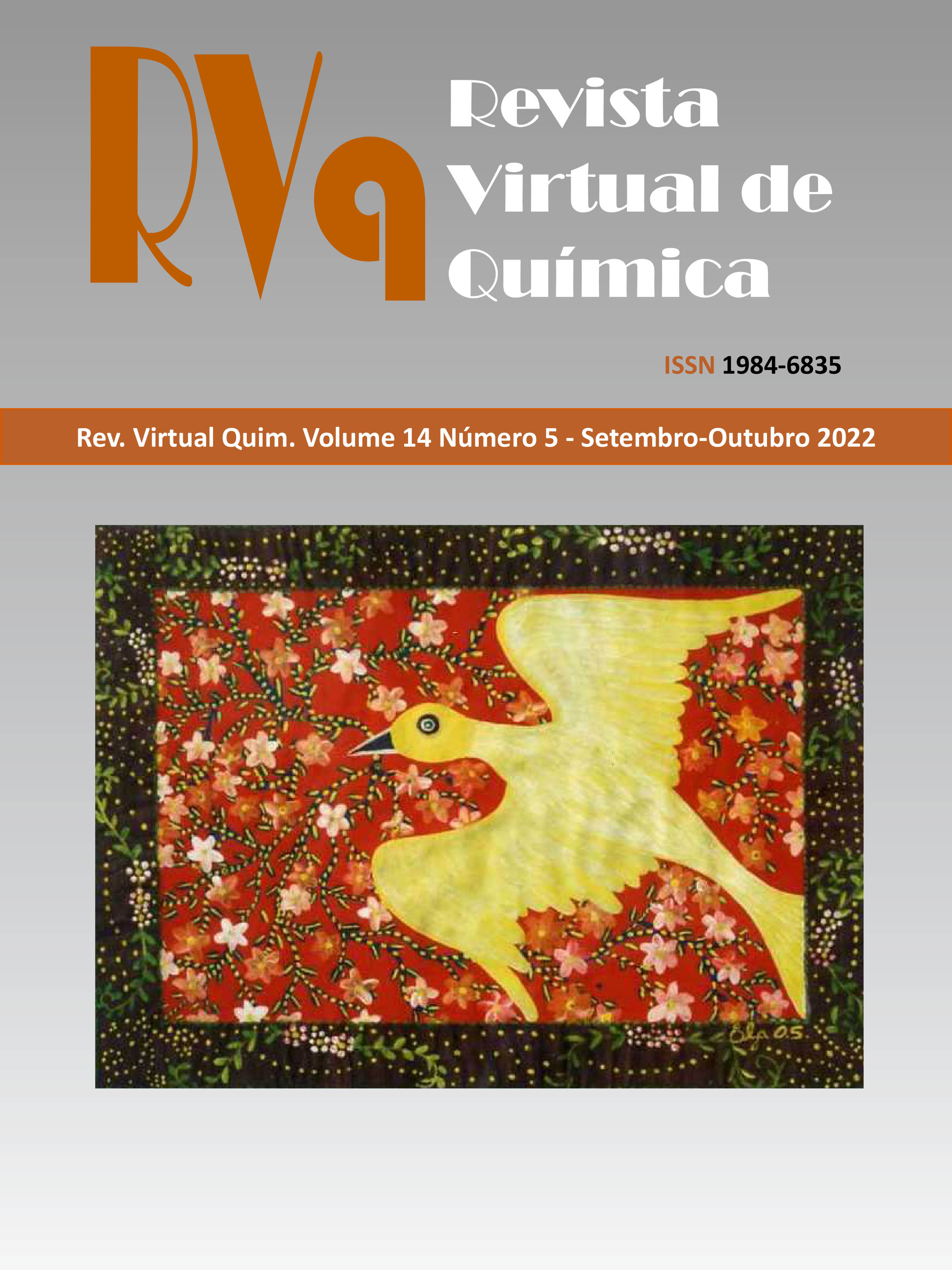 Downloads
Licença
Copyright (c) 2022 Revista Virtual de Química
Este trabalho está licenciado sob uma licença Creative Commons Attribution-NonCommercial-NoDerivatives 4.0 International License.
Autores que publicam nesta revista concordam com os seguintes termos:
Os direitos autorais para artigos publicados nesta revista são do autor, com direitos de primeira publicação para a revista. Em virtude do acesso público, os artigos são de uso gratuito em aplicações educacionais e não-comerciais desde que com reconhecimento da autoria e da publicação nesta revista.